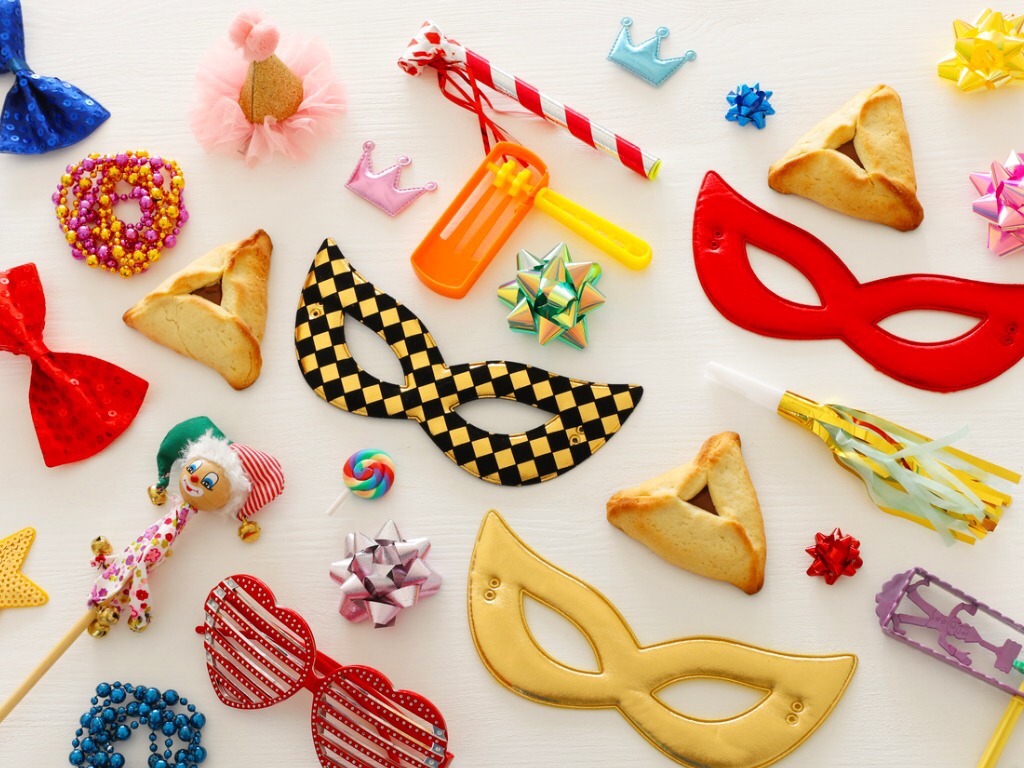 The Jewish holiday of Purim is a joyous celebration where families eat, drink, and even dress up in costumes! A traditional Purim treat are these hamantaschen, triangle-shaped cookies meant to resemble a 3-cornered hat.
Ingredients
1 cup sugar
1 1/3 cups margarine (room temperature)
2 large eggs (room temperature)
6 tablespoons water
1/2 teaspoon vanilla extract
4 cups flour (all-purpose)
Fillings of choice such as poppyseed, prune (lekvar), apricot, Nutella
Steps to Make It
Gather the ingredients.
Cream together sugar and margarine.
Add eggs and cream until smooth.
Stir in water and vanilla.
Add flour, mixing until dough forms a ball.
Wrap in plastic and refrigerate a few hours.
Heat oven to 375 F. Line baking sheets with parchment paper.
Pinch off walnut-size pieces of dough and roll into a ball.
Press ball between 2 pieces of wax paper and transfer to the prepared baking sheets spacing about 1 inch apart.
Place about 1 teaspoon of filling in the center of each circle of dough.
Pinch to form a 3-cornered hat.
Bake about 15 minutes or until just starting to brown.
Using a thin spatula, carefully remove the cookies to a wire rack to cool completely.
Store cookies in a tightly covered container.